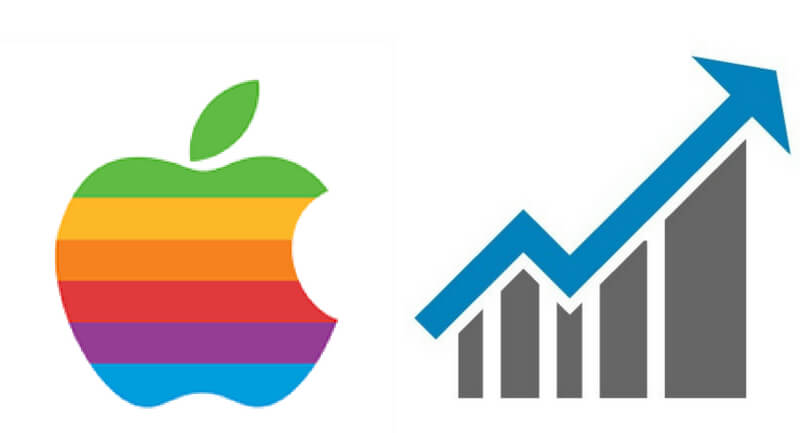 Apple is inching closer to becoming the first global $1 trillion company
Published : June 2018
According to the recent news, Apple could soon be a business worth $1 trillion and more. Breakingviews predicted seven years ago that the tech leviathan would be the first company to pass the threshold in market capitalization. Since then the growth of the company has been very slow, but the market has stretched far with its current valuation along with the customer's loyalty. At the Apple Worldwide Developers Conference, it was illustrated that the smartphone market has now reached its maturity level although the Apple's market has shown very mundane improvements. The global shipments somewhat declined last year, and this happened for the very first time. This will grow 3 percent or less than that over the next five years annually.
Apple has earned $48 billion last year with its high sale of iPhones. The price of iPhone rose in 2017 as the company started reaping more per smart device. The company will also be earning more from the users in several other ways. Service revenue from streaming music, online storage and also by selling apps, Apple has increased its sales by 15 percent. Along with the addition of revenues from the ancillary hardware the company can boost the operating profit almost by 13 percent this year. it can be easily concluded that the company is seeing a healthy growth. By concentrating more on a privacy-friendly approach, Tim Cook, CEO, Apple Inc., has created much reasons of discomfort for Google, Facebook and others, whose business mainly relies on data sharing.
Yet the Wall Street has skeptically remained off over the years. Over the next 12 months, Apple earnings are estimated to grow 15 times greater, with Facebook at 22 times forward earnings and Google and Microsoft at 25 times. This a large gap indeed. According to the reports, Microsoft would grow as fast as Apple this year. Google and Facebook are also growing at a faster rate, but they are in a fire line from the regulators and the consumers over the matter of privacy and other data gathering policies. Although the conference of Apple was short this week, being a business of trillion dollars, the company could easily tweak its business. Information technology and market research companies are keepingclose eye on the developments.
© Sheer Analytics and Insights Pvt. Ltd., 2018