The U.S plant-based beverages market was valued $6.1 billion in 2021 and it is expected to reach $19.3 billion at the CAGR of 10.8% between 2022 and 2032. COVID-19 has negatively impacted this alternative drinks market at the early stage of the pandemic. This situation of COVID-19 later made most of the U.S consumers more conscious about their health. Therefore, consumers have chosen plant-based alternative drinks for the benefit of their family's healthy lifestyle.
Almond-based alternative beverages dominated the U.S market in holding more than 50% revenue share in 2021.
Plant-based beverages are used as substitute drinks. These beverages can be considered as healthy alternative for consumers. Rice milk, almond milk, soy milk, and other plant-based beverages gaining popularity among the customers which driving the U.S market over the past few years. In addition, healthy consumers prefer plant-based beverages because they are low in fat, cholesterol-free, and are also lactose-free. Based on distribution channels, plant-based alternative beverages are divided into supermarket, hypermarkets, online e-stores, and convenience stores.
Source: SAI Research
Almond-based milk is becoming more popular in the U.S market. It is dominating the whole market with more than 50% revenue share. After the first and second waves of the COVID-19 pandemic, U.S consumers have become more aware of their daily intakes. They are consuming foods with less sugar and low fat. Foods with high protein are now becoming part of their daily nutritional consumption. Consequently, this growing demand is driving the plant-based beverages companies to produce and supply their products more rapidly throughout the country. In addition, a greater focus on fitness and diet among young people is another main reason that helps the plant-based beverages market to grow across the country. Rising demands for plant-based beverages proved that U.S consumers shift away from normal drinks to plant-based options.
The industry of plant-based beverages is becoming very competitive in the U.S market. Different companies are providing similar plant-based alternative drinks products; therefore, consumers would have more similar options in choosing their favorite beverages. Moreover, in present days, people are likely to prefer dairy-free products and this has driven the U.S plant-based beverages market to make more growth than before. Over 20% of adults from the country say that plant-based drinks are a top priority in their daily consumption. However, companies such as White Wave Foods, Pacific Foods, and Hain Celestial has been exploded with alternative plant-based beverages for adults but very few companies are investing to produce alternative beverages for younger people aged between 13 to 29 years. Therefore, it would take some time to spread campaigns with proper advertisements to catch the attention of young consumers and become successful in the plant-based alternative beverages market.
Although, few companies such as Alianza TEAM U.S.A, ASHOC Energy, Monster Beverage Corporation are focusing on producing sports drinks and energy drinks for their young consumers. These companies have further added several verities to their beverages to catch the attention from their consumers. Therefore, manufacturing companies are looking forward to launching new plant-based energy drinks such as tea, coffee, almond milk, soy milk, and rice milk respectively to make a positive impact among a large number of consumers. However, in present days, companies such as Danone S.A, Pacific Foods of Oregon, Blue Diamond Growers, and others are selling their plant-based products through e-retailers to provide online services for customers.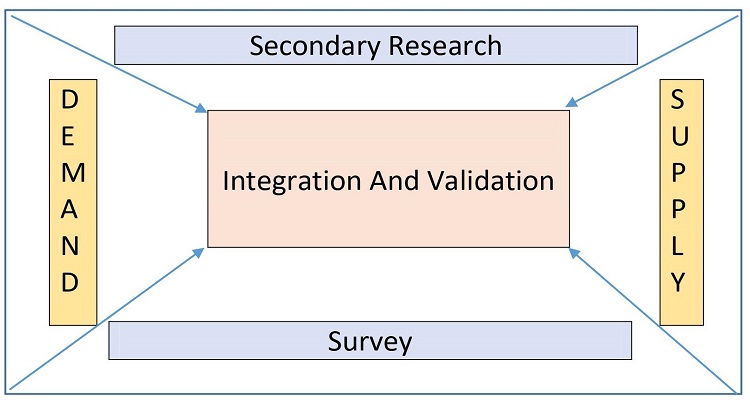 In the U.S, many companies are facing immense competition in producing alternative drinks over the last few years. Top U.S plant-based beverages key players such as Danone S.A, Pacific Foods of Oregon, Alianza TEAM U.S.A, Organic Valley, Panos Brands LLC, Eden Foods, Hain Celestial Group, Blue Diamond Growers, Wild Wood Organic, and Ripple Foods among others are mostly connected with a large scale of consumers. Other major players such as the White Wave Foods Company, Pacific Foods, and Hain Celestial are trying to launch more new plant-based beverage products for the U.S customers. These key players are expanding their business growth by implementing new marketing strategies to stay ahead in the competitive market across the country.
Scope of the Report:
Report Coverage

Details

Base Year:

2022

Market Size in 2021:

US$ 6.1 Billion

Historical Data for:

2019, 2020, and 2021

Forecast Period:

2022 to 2032

Forecast Period 2022 to 2032 CAGR:

10.8%

2032 Value Projection:

US$ 19.3 Billion

Segments covered:

By Product Type: Plain Beverages, Flavored Beverages, Almond based, RTD Tea and Coffee, Coconut based, Soy based, Rice based, Oats based, Cashew based, Flax-Based, Hemp based, and others

By Source: Fruits, Nuts, Soy, Rice and Others

By Distributional Channel: Supermarkets and Hypermarkets, Online Stores, Convenience Stores

Geographies covered:

• West Coast
• Mid-Coast
• East Coast
• South-West Coast

Companies covered:

Danone S.A, Pacific Foods of Oregon, Alianza TEAM U.S.A, Organic Valley, Panos Brands LLC, Eden Foods, Hain Celestial Group, Blue Diamond Growers, Wild Wood Organic, and Ripple Foods among others
U.S Plant-Based Beverages Market Has Been Segmented Into:
U.S Plant-Based Beverages Market – by Product Type:
Plain Beverages
Flavored Beverages
Almond based
RTD Tea and Coffee
Coconut based
Soy based
Rice based
Oats based
Cashew based
Flax-Based
Hemp based, and others
U.S Plant-Based Beverages Market - by Source:
Fruits
Nuts
Soy
Rice and Others
U.S Plant-Based Beverages Market - Distributional Channel:
Supermarkets and Hypermarkets
Online Stores
Convenience Stores
U.S Plant-Based Beverages Market – by Region:
West Coast
Mid-Coast
East Coast
South-West Coast
Note: This table of contents is a content of a published report. As per client requirement, cross-sectional analysis across all industries or specific geography or 'country-based' analysis can be provided as a part of paid customization. Please place your queries on sales@sheeranalyticsandinsights.com or query@sheeranalyticsandinsights.com